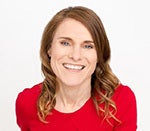 2019 Winner Profile
Shell Energy
Clare Patterson
RANK: #24
COMPANY WHERE WON: Shell Energy
AWARD DETAILS:
The further end of the innovation spectrum is the favoured stamping ground of Shell International Trading and Supply CIO Clare Patterson.
Artificial intelligence (to augment energy trading decision-making), machine learning and robotics processing represent her biggest investments in emerging technologies. The impact of their application comes from the massive data processing needed to manage renewable power better, to speed up market trading and to beef up distributed energy systems – through, for example, more consumer power generation and storage equipment such as solar panels and electric vehicles.
Patterson and her team have helped develop a giant data lake, with interfaces to over 20 data sources. It enables users to run their preferred modelling and data visualisation tools to come up with better forecasts of the demand, supply and pricing of energy in the European energy market.
Countries are deregulating their energy markets to improve supply, raise the level of price competition and build in more flexibility to meet growing energy needs. In response, Patterson's function has been delivering the IT platforms to enable Shell to trade power in more countries and improve the accuracy of its forecasting of renewable sources of energy such as wind farms, with more data sources and better modelling tools.
Staffing innovation is equally a feature of the high-octane IT environment. One of Patterson's biggest successes in 2018 was a move away from project delivery to product-based teams. Product owners were assigned, IT teams aligned into product delivery teams, and prioritised product-aligned backlogs created. The result has been a reduction in release times and ticket backlogs, and big improvements in employee engagement and collaboration with commercial teams.
LOCATION: London, United Kingdom
INDUSTRY: Energy Industry