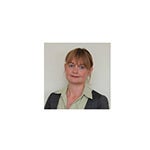 2019 Winner Profile
FSA
Julie Pierce
RANK: #5
COMPANY WHERE WON: FSA
AWARD DETAILS:
What makes Julie Pierce trusted at the top table of the Food Standards Agency, where she is Director of Openness, Data and Digital, both to deliver and have a point of view about strategic direction, is her ability to engage with business owners to understand the art of the possible and to develop a shared vocabulary.
By her team's implementing new networks, cloud-hosted solutions (the FSA now has just one on-premise server left), Office 365 and new devices, Pierce's function has amazed and enthused users. Business solutions are now low cost and quick to deliver.
In 2018 she rolled out a set of strategic surveillance data services to look for changing risks to food for UK consumers. Risks can relate to food safety, authenticity or crime, can stem from any part of the globe, and can be present today or in the future. Wherever possible, she took the approach of cloud-based services, open data and open source algorithms.
Through two blockchain pilots in the meat sector, she has also demonstrated the feasibility (proven to be relatively easy and low cost) of distributed ledger deployment in a challenging, often traditional sector. Significant interest has been registered from abattoirs. She is now exploring a governance model where the industry owns and manages the blockchain, with the regulator as an actor. Blockchain has made significant savings for the meat industry and transformed the visibility of the whole cattle supply chain, allowing often small farmers as well as large agribusinesses access to data they had never seen before, hence improving the productivity of the sector.
LOCATION: London, United Kingdom
INDUSTRY: Professional Services