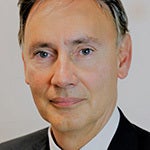 2019 Winner Profile
Neptune Energy
Kaveh Pourteymour
COMPANY WHERE WON: Neptune Energy
AWARD DETAILS:
Miles down at the bottom of the sea, VP and CIO Kaveh Pourteymour and his team's deployment of AI, IoT, Big Data and advanced analytics helped deepwater drilling contractor Seadrill reduce costs and boost efficiency by analysing maintenance spending and equipment performance. Having moved to exploration and production company Neptune Energy as CIO in March 2019, Pourtreymour's 2018 achievements are all about his impressive feats for his previous employer, Seadrill.
The development of the Plato in-house solution brought predictive equipment reliability monitoring and performance improvement across the company's 10 advanced drilling rigs. Plato processes rig data locally in real time, at the edge, using high-performance computing on board the drilling ships, and pushes it up to Azure for trend analysis and fleet management.
Another of his team's 2018 rollouts was advanced analytics, driven by Power BI and a data lake, providing anytime anyplace access to 360-degree information on rig performance, safety, financials and customer satisfaction. By bringing together safety, operations and financial data from various systems and turning them into actionable insight, Pourteymour's team endowed Seadrill with the ability to make better decisions – and a resulting competitive edge.
A virtual reality experience on one of Seadrill's sixth-generation rigs was also created so that onshore staff can visit the rigs remotely. And bots were developed to answer users' IT questions.
It all allowed Seadrill to operate its drills more safely, efficiently and effectively, driving customer satisfaction and creating opportunities to bring additional revenue streams on tap.
LOCATION: London, United Kingdom
INDUSTRY: Energy Industry