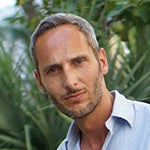 2019 Winner Profile
Staffordshire University
Andrew Proctor
RANK: #6
COMPANY WHERE WON: Staffordshire University
AWARD DETAILS:
Arriving at Staffordshire University as Director of Digital Services in June 2017, Andrew Proctor wasted no time in transforming an IT department suffering from poor morale into one of the most exciting, innovative and creative places in the organisation, one that is now viewed as a strategic partner.
Digital has been his great ally in this turnaround. Last year, his team completed a cloud migration and completely decommissioned on-premise data centres. Not only did it slash planned capital expenditure and free up space, but it also enabled fast and effective delivery of IT systems to match demand (for example, allowing a compute resource scale-up to handle such critical business processing periods as clearing). It provided his team with a platform for transformation, supporting the near-immediate introduction of new capabilities and greatly increasing the number of experiments and amount of research undertaken.
At Staffs, Proctor and his team were involved in the establishment of the UK's first degree in esports - recruiting new students to the institution which has resulted in significant additional income for the university. Due to demand a new facility is being opened in London for further esports courses.
One of the biggest wins has come from Proctor's launch of an AI-driven digital coach and support assistant for students, which has dramatically improved IT customer-service and satisfaction levels, boosted student retention, and won the university the Times Higher Education accolade of most improved student experience.
The digital coach provides personalised content and recommendations to students (whic societies to join, for example), completes tasks on behalf of students (including council tax forms), answers questions about day-to-day activities ('Where's my next lecture?'), and nudges students towards positive outcomes ('Did you know you have a personal tutor?'). It works by touch or voice and uses machine learning to constantly refine and improve the information and recommendations it provides.
In its first three weeks, it instantly answered 7,000 student questions, completed 1,500 tasks for students, told 1,200 students what their next lecture was and how to get there, helped 300 students find somewhere to eat, and brokered new relationships between 200 students and their personal tutors. In that short time it helped more students than any single member of staff could in an entire year.
Another innovative project led by Proctor was the implementation of Microsoft Teams as the primary teaching environment for students on a number of courses. Its support for asynchronous collaboration between lecturers and students means students can now ask a question from within Teams and be answered by a peer or lecturer from any IT device, in any location, at any time.
LOCATION: Stoke-on-Trent, United Kingdom
INDUSTRY: Government