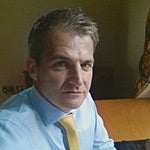 2019 Winner Profile
SGN
Andrew Quail
RANK: #1
COMPANY WHERE WON: SGN
AWARD DETAILS:
At SGN, Director of IT and Innovation Andrew Quail has been engaged in a total IT transformation that now fuels business agility, productivity and efficiency at the UK gas distribution company.
Quail and his team have been successful in allowing change to be delivered in days or weeks, rather than months or years - and at significantly lower cost. A two-year cloud migration and automation programme allows applications on mobile devices for a largely field-based 5,000 employees and contractors to self-provision and be decommissioned in minutes (as opposed to many months previously) and with pence per minute pricing rather than huge capital investment.
Lean and agile tools and techniques such as kanban have been adopted and implemented. Cross-functional, multidisciplined teams permit the IT team and their business colleagues to focus on supporting one another and getting the right things done at the right time. Success is measurable in significant reductions in project delivery time and costs, and improved customer/stakeholder satisfaction levels. The IT department is now recognised as an internal consultancy and facilitator of change rather than an inhibitor.
SGN came top in the regulator's customer satisfaction metrics last year, largely as a result of Quail and hits function's customer experience transformation programme. His introduction of digital tools include one that notifies local communities of repair and replacement works in their area, a mobile app for employees to proactively seek direct customer feedback and a satisfaction rating, and a video messaging service for new connection customers (engineers send a video of work they've carried out to the customer, so they can see what has been done if they're not at home and can query any aspect of it quickly and easily).
Quail has entirely lived up to the innovation element of his job title. Robotics, sensor-based technology and IIoT (industrial internet of things), AI and cloud-based project were all trialled or implemented in 2018. His 2018 portfolio included over 40 cutting-edge projects, two of which won a funding competition by the regulator – £7.3m for a robotic roadworks excavation system and £9m for a gas greening system that uses pure hydrogen in a gas network.
LOCATION: Surrey, United Kingdom
INDUSTRY: Utility Software