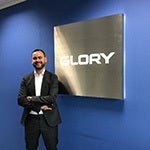 2019 Winner Profile
BTG
Alex Rammal
COMPANY WHERE WON: BTG
AWARD DETAILS:
Arriving in March 2018 as medical and pharma company BTG's first ever CIO with a seat at the top table, Alex Rammal has moved the IT function from a boxes and wires-focused outfit to a strategic partner to the various business units.
He has driven forward a multiyear global ERP deployment to replace five legacy ERPs with a single cloud-based solution, his team has built a global reporting platform to replace the fragmented legacy landscape, and driven the creation of a global balanced scorecard across the group to improve the visibility of business performance.
Business-wide collaboration has been boosted by the deployment of Office 365, along with Teams, Yammer and a new corporate intranet. It has all led to a significant decrease in email communication and improved communication.
He has refocused the IT function away from infrastructure and service delivery and towards centres of excellence for applications, business process and programme management. An IT innovation team has been set up to explore new technologies, including the automation of manual business processes. A virtual reality proof of concept is looking at HoloLens for use within the labs, R&D and data visualisation. Secure IoT is being inserted into medical devices to generate information to improve product development, and the use of AI in the ERP for optimal purchasing price is under development.
LOCATION: London, United Kingdom
INDUSTRY: Telecommunications Industry