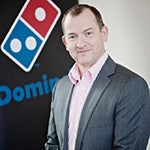 2019 Winner Profile
Franchise Brands
Colin Rees
COMPANY WHERE WON: Franchise Brands
AWARD DETAILS:
Colin Rees, Group CIO of Franchise Brands, has faced a classic IT integration challenge over the past 12 months following the acquisition of a new business.
Joining shortly after a commercial drainage company had been added to the Franchise Brands stable, his task was to move forward from an unreliable, expensive to run, old-tech system that franchisees found difficult. He took the opportunity to implement a cloud-based infrastructure that has massively improve reliability and performance, giving better customer service and delivering business growth with a much reduced headcount.
The use of agile methods underpinned his rapid deployment of a digital reporting solution that has been revolutionary for the business and franchisees. Franchisees have been given access to information that lets them see in great detail how their businesses are operating. Key metrics are ranked so franchisees can see how they compare, which also makes it easier to share best practice.
His team replaced an ageing phone system with a cloud-based call centre solution that offers better resilience and improved management of call centre teams. The rollout of voice recognition technology has allowed calls to be automatically and intelligently routed to where they can be best responded to – 25% fewer calls are now passed through to the call centre team.
With the Franchise Brands finance team finding working on multiple finance systems an overly complicated process, Rees and his function implemented a new central finance platform. Processes are simpler and allow more control, while better credit management features enable faster debt collection. It is already in operation at two of Franchise Brands' four businesses, with a third due to come online.
A bespoke quotation management system was commissioned so franchisees could generate high-quality tailored quotations in a highly templated fashion. The system is in the early stages of rollout, but a 50% improvement in the time to send out quotes is forecast, and a 30% increase in the sales conversion rate.
Under Rees robotic process automation has been introduced to integrate Franchise Brands' internal systems with those of some larger customers. It allows some standard processes to be performed faster and more accurately – for example, repair job information can be sent to engineers much faster, so customers get their problems resolved faster. Nearly 40% of all repair jobs are now logged on to the system with no human intervention.
LOCATION: Macclesfield, United Kingdom
INDUSTRY: Retail Industry