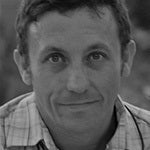 2019 Winner Profile
Pennine Care NHS Foundation Trust
Chris Reynolds
COMPANY WHERE WON: Pennine Care NHS Foundation Trust
AWARD DETAILS:
In the IT cutting-edge field of health informatics, Chris Reynolds, CIO of the Pennine Care NHS Foundation Trust, is that little bit sharper.
Following the 2017 Manchester Arena terror attack, one of his clinicians has developed the use of virtual reality environments for victim support. The novel exposure therapy allows victims to safely revisit the physical location of a trauma through the use of photos on a mobile phone, and then explore (and gain control of) the feelings of being in the environment via an Oculus Rift. The technology is now usable for any site-related trauma.
Reynolds leads a health informatics team of considerable achievement. In 2018 secure public WiFi was deployed across 30 sites to give members of the public access to internet services while attending appointments. Paperless working was enabled for 250 Healthy Young Minds staff in 20 locations, and more services will go paperless this year. Likewise, paperless working in children's services has delivered a 15-minute saving for every appointment as a result of having complete records to hand, as well as a structured record to complete.
LOCATION: Bury, United Kingdom
INDUSTRY: Government