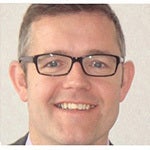 2019 Winner Profile
Leeds City Council
Dylan Roberts
RANK: #8
COMPANY WHERE WON: Leeds City Council
AWARD DETAILS:
Dylan Roberts is, in effect, the digital czar for the third biggest city in England. As Chief Digital and Information Officer for Leeds City Council and NHS Leeds Clinical Commissioning Group, he is putting digital at the core of delivering better health and wellbeing, a strong regional economy, better travel and transport, better housing standards and improving the lives of the poorest the fastest.
A response to the gargantuan cuts in government grant to local government (circa 60%) and the exponential rise in demand for services, the digitally enabled 'City as a Platform' strategy is changing the face of local public service delivery by providing services individualised around the needs of specific people and business.
Through his leadership the public sector in Leeds is actively becoming a broker facilitating the delivery of outcomes. Roberts and his team have achieved adherence to agreed technical design principles for all technical developments and procurements, and the setup and funding of numerous tech and innovation hubs across Leeds.
The Leeds City Council digital and IT function under Roberts is well on its way to delivering three foundational digital programmes: 100% digital literacy across all businesses and citizens; gigabit connectivity to all premises in Leeds; and collaboration of data scientists, analytics and service evaluation experts in the region on data and data-driven decisions.
To take just one of the many innovations delivered in 2018: there is now a simple app that allows approved professionals to log concerns about housing which may have a resident in need (the garden may be untidy, say, or post piling up). As properties are flagged, they are rendered on a heat map, and outreach teams then focus on visiting those areas to make contact with residents and help those in need. The resulting early interventions can mean better outcomes for people and prevent subsequent, higher cost interventions.
LOCATION: Civic Hall, Calverley Street, Leeds, United Kingdom
INDUSTRY: Government