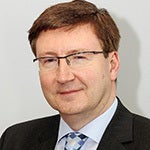 2019 Winner Profile
DS Smith
Darryl Salmons
COMPANY WHERE WON: DS Smith
AWARD DETAILS:
The aggressive acquisition strategy of packaging company DS Smith has set Group CIO Darryl Salmons an IT integration and platform scalability challenge.
Salmons and his team spent 2018 building a flexible and agile network that is also resilient and cost-effective while increasing IT security. Last year Salmons put in the organisational structure and data centre building blocks for a three-year IT transformation programme. This year, the programme will move on to providing an IT organisation able to work closer with the business to meet its needs.
His department's initiatives last year included moving from four physical data centres to two cloud-based solutions that can scale up and down to support acquisitions on a per-use cost-of-compute model. At the same time applications were updated, and security zoning introduced in the data centres. As well as supporting a further two acquisitions over the nine-month project implementation, the move has already delivered major opex savings.
The implementation of Skype in 2018 provided real advantages to employees in a widely federated organisation. It not only offers a quick way to speak to colleagues and share screens (for document viewing and collaborative updating), but has also eliminated the cost of international calls between colleagues.
He has also restructured IT as think-build-run organisation. The aim is to help IT to understand and meet business needs, providing and developing solutions to provide value to the business as well as managing the estate day to day.
INDUSTRY: Manufacturing Industry