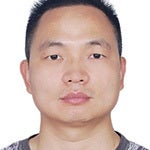 2019 Winner Profile
Huawei
Tom Tang
COMPANY WHERE WON: Huawei
AWARD DETAILS:
Tom Tang has been CIO of Huawei's UK IT department since 2013, and in the last year been focusing on the vendor's digital operations and tech-enabled business improvements while the China-based company has been something of a political football.
Rolling out WeLink, Huawei's one-stop teamwork platform, and upgrading the organisation's IT equipment have been part of that change, while Tang is investigating how new technologies like artificial intelligence, Internet of Things and wearables will be used by Huawei in the UK.
Itself an IT provider, Tang and the Huawei team have been working with Microsoft, Accenture and Oracle to serve their UK business, while the nuts Tang is keen crack include tech that improves personal efficiency and organisational synergy.
INDUSTRY: Telecommunications Industry