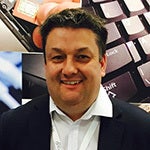 2019 Winner Profile
Student Loans Company
Adrian Tucker
COMPANY WHERE WON: Student Loans Company
AWARD DETAILS:
At the Student Loans Company, Adrian Tucker has been working hard on banishing the boring. The CIO and his function have delivered business efficiencies and driven the staff contribution up the value curve by digitising the chore treadmill.
Previously, a large part of the organisation's 1.8 million applications for student loans consisted of postal submissions because of the lack of a digital solution at the end of a largely digital application. To counter this, Tucker enabled digital e-signatures for full-time loan applications. Not only does this ensure a digitally native customer base does not have to print, sign and post applications, it has also greatly reduced the volume of post that staff have to open and scan in a wasteful, labour-intensive and unproductive process.
As well as eliminating 2.5 million envelopes in a year, it has allowed the redeployment of up to 30 staff to more meaningful and fulfilling tasks. The initiative will now be rolled out across all loan types, further enhancing savings and boosting staff satisfaction.
Working in close partnership with the Operations Director, Tucker and his team introduced an RPA lab last year to open up the enormous potential for automating much of the loan application process. Starting it off as a skunk works hugely speeded up output. Within three weeks the first process – student changes of course – had been automated, allowing changes to be made in a third of the time needed by a staff member, and with a success rate of 81%. A fortnight later, a second robot was automating changes in educational institutes; once again, the time taken to perform the process was cut by two-thirds, with a 67% success rate.
The scale of opportunity is clearly massive, although a key takeaway should be that the RPA factory is not part of technology and requires significant business input for success. In 2019, Tucker intends to automate more of the application and assessment process. AI and chatbots will also be rolled out to reduce the need for a telephone contact point for a customer base who would rather not call!
LOCATION: Glasgow, United Kingdom
INDUSTRY: Government