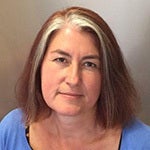 2019 Winner Profile
Marie Stopes International
Daniela Weber
COMPANY WHERE WON: Marie Stopes International
AWARD DETAILS:
Limited funding makes for few cutting-edge players in the charity sector, but at Marie Stopes International, CIO Daniela Weber is showing just how much can be done with simple chatbots, advanced analytics and a digital client engagement programme that is expanding the contraception and abortion service's reach.
With investment so heavily dependent on donor funding, IT in the charity field tends to lag behind other sectors. But Weber and her team are helping the contraception and abortion service catch up fast. Leveraging the growing availability of internet access and mobile devices in developing countries, she has been using digital technology to connect the non-governmental organisation more easily with clients and transform the way it provides knowledge, advice and services.
The department's digital client engagement programme will generate information about Marie Stopes' services to clients, direct them to service delivery points, provide support and follow-up, and track the quality of service delivery.
The programme involves the development of a variety of technology components. A mobile application platform allows the organisation's service providers in the field to engage with clients, track them, refer them on and hand out vouchers. There is a contract centre CRM solution to support and track client interactions through a variety of channels (phone, email, Whatsapp, Facebook chat, etc), and a mapping tool to help direct clients to the nearest service point.
The components are currently being piloted and will be rolled out during the course of this year and next. The solution is expected to have a huge impact in helping to expand Marie Stopes' reach to women who currently have no access to family planning and safe abortion, and to provide a continuum of care.
Weber's function is also experimenting with simple chatbots to provide information about sexual health and family planning, as well as advanced analytics, combining IoT data from our fleet, service data and poverty maps to ensure that outreach teams can be positioned where they will have most impact. Another area under assessment is m-health, to underpin service provision, particularly in remote and difficult to access areas.
LOCATION: London, United Kingdom
INDUSTRY: Government