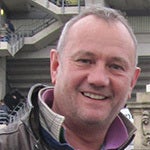 2019 Winner Profile
University of Manchester
Malcolm Whitehouse
COMPANY WHERE WON: University of Manchester
AWARD DETAILS:
For University of Manchester CIO Malcolm Whitehouse CBE, the stakes are clear. With the value for money, experience and outcomes expectations of students all expanding, and the very nature of education changing, higher education institutions must innovate or risk failure.
It was this realisation that spurred him on to introduce an IT modernisation programme last year. A product-based operating model is now delivering digital tools, partnerships and upskilling are putting the required capabilities in place, and an end-to-end service management first phase has been completed.
A new digital and analytics platform has been built to give students personalised access to what they need for all stages of their life (including before they arrive as applicants and after they leave as alumni). It offers students a 360-degree view of their performance and progress, helping them identify areas where they can improve. It lets teaching staff view their whole cohort and identify interventions for individuals or the group as a whole to improve progress and performance. And it provides analytics across all activities through the entire research lifecycle – from idea, planning and bid management to research iteration, publication and curation.
Whitehouse and his team have deployed a digital image viewer so 700 researchers can access rare and fragile books, artworks and manuscripts, and share information, research and outcomes across the globe. Virtual reality is supporting research in the medical faculty, and a collaborative innovation hub is identifying opportunities to digitise or digitally transform the student and academic experience.
Robotic process automation has been brought in to eliminate manual and repetitive activities, with eight implementations going live so far. Analytics is being developed for the national student survey to identify areas to work on. And lecture capture is now the default, with a new digital tracking facility that can follow chalk movements and offer a close-up of what is written on the black/whiteboard.
LOCATION: Manchester, United Kingdom
INDUSTRY: Government