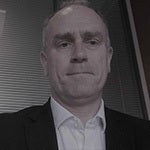 2019 Winner Profile
Open University
Chris Youles
COMPANY WHERE WON: Open University
AWARD DETAILS:
Core systems replacement and student analytics have been specialist subjects for Open University CIO Chris Youles.
With all Open University students participating in distance learning, the university's technology estate is complex but absolutely essential for delivering services to students. Last year Chris Youles and his team successfully executed a significant technology investment programme to replace the OU's core systems while also realigning data resources and provision across the university to improve student analytics. Both initiatives have improved reliability and quality.
He has introduced robotic process automation within IT services, and begun using AI to assess how student progression can be supported better. The aim is to use AI to identify earlier opportunities to intervene with a student's learning to provide help at the most appropriate time. RPA is also helping to automate standard processes, freeing up staff time to add value where it counts.
His remit was recently extended to cover areas linked to data, technology and business change. He has accordingly fostered collaboration, alignment and digital prioritisation as core drivers in finding new ways of working in a reset of cultural interaction across the business units in his portfolio.
INDUSTRY: Government