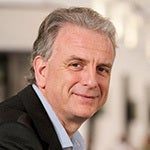 2019 Winner Profile
University of Derby
Neil Williams
COMPANY WHERE WON: University of Derby
AWARD DETAILS:
At the University of Derby, Neil Williams has shown his Director of IT and Digital Transformation title means exactly what it says on the tin with a digital onslaught that has transformed network, infrastructure and services in a very short space of time.
Last summer, his team replaced the entire network – wireless infrastructure, core, distribution and access switches as well as new fibre connections to migrate the distribution layer into the data centres. It has brought better performance, resilience, security and easier access for staff and students, and is the essential first step for a move to fully software-defined to create a more flexible infrastructure that can meet rapidly increasing and diverse business needs.
All 17 strategic components of his digital strategy are aligned to the corporate strategic framework. They range from improved efficiency to improved decision-making and interventions through data analytics. Last year he pushed through 20 projects delivering over 100 new digital capabilities across the 17 strategic areas. The projects ranged in size from three £1m-plus SaaS cloud migrations (CRM, HR and finance) to highly focused student engagement analytics and an apprenticeship portal.
Project outcomes include improving the student experience by creating student enquiry management in a new CRM, and releasing a new student portal that works for both current students and new applicants and has improved the conversion rate from application to enrolment.
Williams' projects have changed processes, department structures and workforce as well as technology. They have improved the income position, generated new business opportunities, boosted efficiency and effectiveness, deepened customer engagement and satisfaction, and brought analytics to decision-making while reducing data risk and cyber threat.
His cloud migrations have been deliberately disruptive, creating new teams such as a student enquiry hub and removing low-value admin work. In essence, he is using cloud and digital to repurpose not only his own workforce but also that of the wider university.
Analytics have helped him redeploy physical and staffing resources. He has created data sets to integrate multiple sources and provide insight into where and how resources are deployed. Example outputs include a 10% improvement in estate utilisation (the most expensive IT asset after staff), and changes to academic workforce deployment to ensure strategic objectives and workforce deployment are aligned.
INDUSTRY: Government