CIO Magazine: August 1, 2014
New members of the CIO Hall of Fame recall the watershed moments when they learned the hard lessons of great leadership. (Plus: CIO 100 Hall of Fame winners offer IT leadership advice in a CIO.com video.)
---
A global architectural firm sees big advantages in putting building design data in a cloud-based storage service. The results: lower costs and easier collaboration.
Insurer Bankers Financial wins a CIO 100 award for a new system that helps sales agents generate more accurate quotes that customers are more likely to accept.
The credit union used agile development to build an analytics system to stop fraudsters who, with only a bit of personal information, can con call center workers.
IDG CEO Michael Friedenberg spots a trio of skills that signal greater business success for IT: marketing, market knowledge and communication.
CIO magazine Editor in Chief Maryfran Johnson congratulates this year's CIO 100 and CIO Hall of Fame honorees, and takes a look at what these success stories have in common.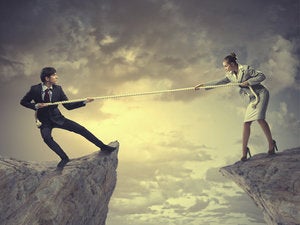 Bad relationships in the workplace are based on fear and insecurity. An expert in psychology and leadership says the key to healing the relationship is to build trust.
One of a CIO's biggest leadership challenges is retaining the best IT talent in the throes of a merger, acquisition or divestiture.
Keep valued talent on staff by offering career mobility, a clear view of opportunities and a sense of purpose
White Paper

White Paper

White Paper
Sponsored by

HCL Software

Sponsored by

VMware Google