CIO Magazine: September 1, 2015
The nonprofit uses a homegrown mobile fundraising app to take credit card donations at events and develop ongoing relationships with supporters.
---
Many CIOs find it exhilarating to responsibility for business functions outside of IT. But CIO-plus roles require a new mindset and trusted deputies.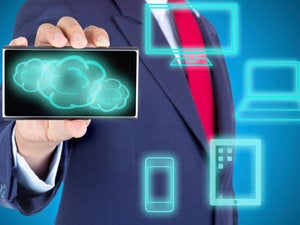 Milwaukee Tool's designers in the U.S. and China no longer have to wait hours for their CAD files to open. They can open the latest files instantly in a cloud-based storage system.
When so many of the world's smartest people warn us about 'killer robots' and other ethical issues inherent in artificial intelligence, we should heed their call to make sure A.I. is used for societal good, says Michael Friedenberg.
A big law firm handling sensitive documents uses its ISO security certification as a competitive differentiator
.
Maryfran Johnson is impressed with the CIOs who take on additional business functions, but wonders how they they do it all without having a nervous breakdown. The answer: great teams, trusted deputies.
BNY Mellon Investment Services uses a data dashboard, analytics, APIs and a social network to enhance the customer and employee experience, says CEO Brian Shea.
White Paper

White Paper

White Paper
Sponsored by

HCL Software

Sponsored by

VMware Google