Sponsor: Bitsight Technologies
9 Misconceptions About Third-Party Risk Management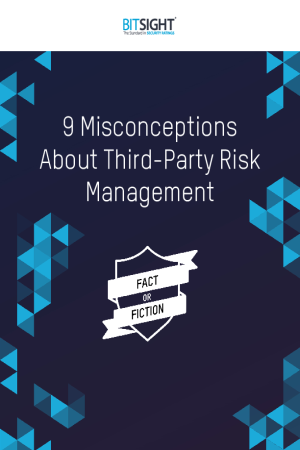 Establishing a strong third-party risk management program is an important first step in mitigating cyber risk.
However, in our experience working with thousands of organizations all over the world, we've noticed that many security and risk professionals are mistaken about certain important aspects of TPRM. These misconceptions could lead an increase in cyber risk.
Common misconceptions include:
Third-party risk management is only necessary for companies with hundreds or thousands of third-party vendors.
The Board of Directors doesn't need to be concerned with third-party risk management.
Compliance should be the primary goal of any third-party risk management program.
Download this ebook now to read more common misconceptions about third-party risk management and see if you can separate fact from fiction when it comes to managing third-party cyber risk