Sponsor: Palo Alto Networks
3 Steps to Automating Security in Cloud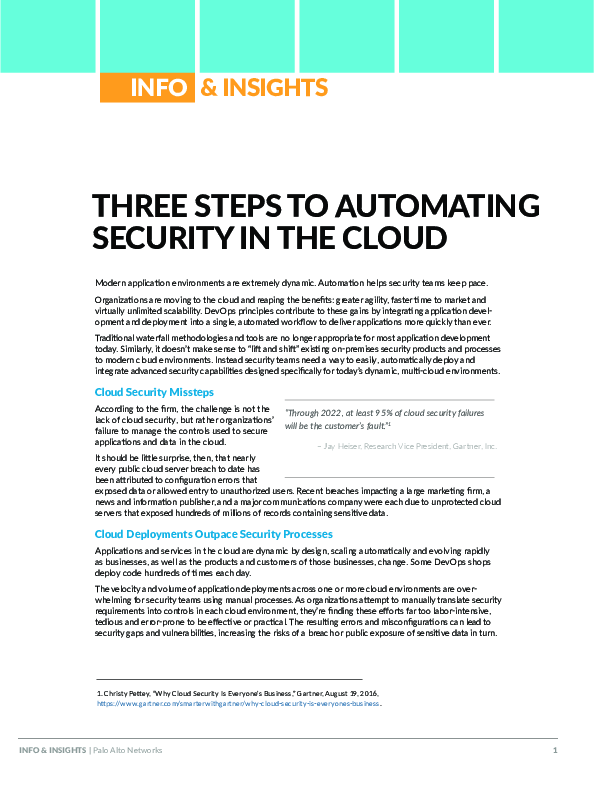 AUTOMATION: KEY TO KEEPING UP WITH CLOUD DEPLOYMENTS
DevOps environments have never been this dynamic. More code is being deployed, more quickly than ever. That's the good news.
The bad news is that the speed and volume of these DevOps deployments across your various cloud environments will overwhelm your security teams if they're trying to keep up using manual processes. Not can, but will.
Why? Because when it's man vs. machine – and manual vs. automated – you really don't have a chance. As your teams attempt to manually translate your existing security into each cloud environment, it quickly becomes far too labor- and time-intensive, tedious, and error-prone to be practical.