Sponsor: Akamai Technologies Inc
From The Core to The Edge: 7 Reasons you Need Security at the Edge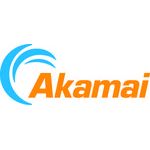 Whether we are enterprise users or endpoint consumers, our digital experiences are increasingly delivered to us on our connected devices - wherever we are, whenever we want them. For InfoSec professionals, this interconnected ecosystem is wreaking havoc with the idea of "the perimeter", which no longer exists.
Download this white paper and learn how to:
Protect against attacks without compromising performance.
Defend against massive scale attack.
Manage a growing attack surface.