If you were looking for someone to play the typical IT professional at Atlanta-based Southern Company, central casting would send David Traynor. He's 46 (the average age in Southern's IT shop). He's been with the southeastern regional utility conglomerate 24 years (median tenure is 18). He's white (like 80 percent of the staff). And he's male (solidly in the majority).
More on CIO.com
IT Executives Struggle with Workforce Diversity
For a Gender-Balanced Workforce, Businesses Should Copy Xerox's Approach
Three Traits the 21st Century Technology Manager Must Have
Making Your IT Department More Attractive to Women
Traynor first joined Southern's subsidiary Alabama Power fresh out of Texas A&M (where he majored in accounting and computer science) and eager to return to his Alabama roots. A self-described "nerd-geek," he was an accountant at Alabama Power before joining IT and has held a variety of technology roles within Southern since.
Today, Traynor's title is business excellence manager. He oversees tasks from competitive intelligence to environmental safety. But it's safe to say one of his most challenging—and critical—tasks is tracking efforts to make the IT department more diverse and inclusive. Traynor wants to make sure that he—the typical middle-aged, white guy who's spent a career at Southern—is no longer the face of IT.
Like many other IT groups, Southern's technology organization is feeling its way toward that elusive goal of diversity—striving to improve minority and female employee representation while creating an inclusive work environment for those different not only in ways you can see (such as age, sex and ethnicity), but also in ways that you can't (such as education, experience and upbringing). That's no small task when you're talking about a company where "different" once described someone who spent decades at Mississippi Power instead of Georgia Power or had a "Roll Tide" instead of a "Go Tigers" bumper sticker next to his Alabama license plate.
The motivation at Southern to develop a diverse workforce stems as much from demographic data as it does from the desire to stay out of legal trouble. (In 2000, Southern sidestepped a lawsuit alleging discrimination against black workers.) By 2010, business demand for technology will outstrip the supply of qualified IT professionals, according to Gartner. Southern CIO Becky Blalock can't just sit in her 13th floor office in downtown Atlanta, waiting for a few hundred new David Traynors to rush on over. The only way to keep pace is to cast a wider net for talent, bringing more women and minorities into the fold and seeking out more young graduates and mid-career hires than ever before.
Then there's the community Southern serves. Georgia, for example, is 66 percent white and 30 percent African-American, according to the U.S. Census Bureau. Its Hispanic population is the 11th-largest in the country (and it's growing faster than all but two states), according to the civil rights organization the National Council of La Raza. Southern's staff must reflect the changing customer base in order to serve it, says Blalock.
Finally, IT leaders recognize that a diverse team can serve the business better than a collection of clones. "If we're all between the ages of 40 and 50 and went to Georgia Tech, we might all think the same way," says Traynor. "But if you get some younger people, females, minorities, those with some work experience outside of Southern, you're going to get some debate and innovation."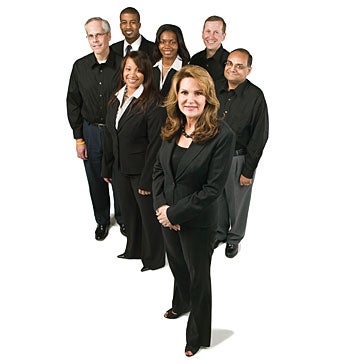 Not one of those drivers of diversity makes achieving it any easier, though. After five years of trying, Southern has discovered that diversity is hardly a straightforward goal. And missteps are to be expected. Diversity programs intended to lift up standout employees have inadvertently disenfranchised some seasoned veterans. Success requires tons of transparency to prevent such misunderstandings—and 360-degree communication clarity means more work. Making sure everyone on a team of 1,100 has a voice, particularly within Southern's historically "command-and-control" culture, is difficult.
"We had a hard time communicating what diversity is and isn't. I think we still struggle with it," admits Traynor. "We're just trying to get our arms around it and trying to change some of the things that need to change in our culture to make it happen."
Why Diversity Matters
Southern's IT organization has federally mandated affirmative-action goals this year: increasing the number of minority employees in technical positions and in clerical roles. (The goals derive from a mandate by the U.S. Department of Labor based on Southern's status as a federal contractor.) But as Traynor points out, "Diversity is far more than affirmative action." Many of Southern's IT department diversity goals mirror those of its corporate parent. It strives to create an inclusive work environment, to improve minority and female employee representation and to strengthen supplier diversity and community partnerships.
Like many companies, Southern is reacting to a demographic shift that's been anticipated for some time. In 1987, the Hudson Institute released the "Workforce 2000" study, commissioned by the Department of Labor, which predicted that in the 21st century, demand for skilled workers would grow while the supply of such workers would decline. It also forecast that new entrants to the workforce would include primarily women, racial and ethnic minority population groups, and immigrants.
"Those predictions have come true," says Arlene Roane, senior vice president and leader of the Diversity and Inclusion Practice at Highbridge Associates. "Most of the new entrants in today's workforce are not white males. Women comprise more than 50 percent of college graduates and the percentage growth of the nonwhite population continues to outpace the growth of the white population."
Furthermore, says Roane, the U.S. labor pool—once dominated by one or two generations of workers—is now a mix of four. And CIOs like Blalock aren't competing for top tech talent just within their geographic region. "In today's flat world' the competition for talent is stretching across borders," says Roane, as companies compete in global markets for their products and services. As a result, she concludes, many Fortune 500 companies see a business case for diversity.
A Corporate Imperative for Diversity
Diversity at Southern wasn't always a corporate imperative. Dominating global markets, after all, wasn't on the to-do list for the regional power provider.
But the company dodged a big legal bullet in 2000, when several employees (not in IT) filed high-profile racial discrimination suits against subsidiary Georgia Power, alleging that black workers were passed over for promotions and subjected to harassment. The cases were denied class-action status and were dropped. Other companies didn't get off so easy. In 2000, Southern's Atlanta neighbor, Coca-Cola, agreed to a multipronged settlement of a 1999 racial-bias suit that included nearly $200 million in compensation for plaintiffs and the creation of an independent task force to monitor the company's employment policies.
Around the time the lawsuits against Georgia Power were filed, its CEO, David Ratcliffe—who has since become Southern's CEO—was already gathering his forces to deal with the glass-ceiling effect, according to Blalock. Ratcliffe created diversity goals at senior levels of Georgia Power. Still, observes Blalock, who at the time was working in economic development at Georgia Power alongside Ratcliffe, the lawsuits were "an attention getter."
Ratcliffe ultimately instituted 33 diversity initiatives ranging from diversity training to affinity groups—workplace support groups for communities of employees, such as working parents or Latinos. He also developed diversity metrics. By 2002, leaders across Southern began to recognize the need to address diversity. Management had started with the basics—a standard diversity training program called Valuing Differences, which had been developed in 2001—and other programs followed. In 2004, Southern signed an agreement with the U.S. Equal Employment Opportunity Commission to resolve workplace disputes through alternative dispute resolution, so aggrieved employees wouldn't necessarily have to sue to be heard. In 2005, the $15.4 billion company appointed a chief diversity officer. Southern still faces discrimination suits; several recent ones have been settled or dismissed. In one case—in which a white lineman for Alabama Power alleged he was fired for violating company policy when black employees were not for the same or more serious conduct—the court found for Alabama Power. That case is under appeal.
Meanwhile, Blalock became corporate CIO in 2002. Eager to employ the diversity tactics Ratcliffe had first put in place at Georgia Power, she created diversity goals for her senior leadership team to increase the representation of women and minorities within IT, and she developed a communication plan around IT's new diversity goals. "Historically we'd not had many females or minorities in senior-level jobs," explains Blalock.
Southern IT wasn't—and isn't—unique. Today, less than 3 percent of senior IT managers in the United States are black, according to the Information Technology Senior Management Forum, an organization formed to foster executive talent among African-American IT professionals. And women held just 12 percent of senior technology positions in 2007, according to recruiter Sheila Greco Associates. "Research shows that there are now more IT jobs in the United States than there were at the height of the dotcom boom," says Heather Foust-Cummings, research director for Catalyst, a nonprofit research and advisory organization. "Despite the increased opportunities, the numbers of women in certain high-tech occupations have remained flat or declined."
Then there's an issue that's reached the point of obsession for Blalock: bringing young people in before her highly tenured workforce walks out. Of 13 senior IT leaders, eight will be eligible to retire within five years. "Sometimes I walk into a room and I'm the youngest one there," says Blalock, 52. In 2002, Southern IT had 64 job openings. Last year, it had more than 200.
Her plan to fill them includes new university recruitment programs—some targeting minority-centric institutions—as well as internships and leadership development programs that she promotes to women and minorities. She's tracking the results of these efforts, most important, how many advancement opportunities are going to minorities and females. "Ideally we would like to see the percentage of opportunities greater than or equal to the percentage of the population for minorities and females," explains Traynor.
Yet Blalock's not a fan of the word diversity; it reminds her too much of another d-word—divisive. She prefers inclusion; it sounds less controversial. (For the record, Southern's corporate literature refers to both, defining diversity as "the full range of human and/or organizational differences and similarities," and inclusion as "the process of leveraging the power of diversity to achieve a common goal or objective.")
The problem is, trying to include one type of employee can make another feel excluded. "We don't want our white male employees upset by any of this. That's the largest talent pool we have," says Blalock. Same with employees who are over 40. "Our older workers are the most productive we have," she says. Blalock wants everyone "to feel valued and appreciated."
Traynor is quick to reiterate that diversity covers more than race, gender or age. "There are many more components—where you grew up, where you went to school—that make up who we are, how we deal with each other, how we process information." Even birth order, says Traynor, the youngest of four.
Traynor is not just whistling Dixie. His brother Dan works at Southern. In IT. And coworkers will tell you, David and Dan are pretty different.
Proving the Best Candidate Gets the Job
Southern employees learn the qualifications of every new hire
The 15-year-old process works like this: First the job is posted internally and externally. When applications come in, the hiring manager, with help from human resources, screens the applications based on criteria established for the position. Then a selection committee (usually five or six people) brings the final candidates in for interviews. They rank the candidates and decide as a group who gets the gig.
"I talk to people who say that we are nuts to be going through all of that. But I will tell you the best candidate surfaces," says Southern Company CIO Becky Blalock.
If Blalock made the decision herself, she says she might be inclined to choose someone like herself. Instead, she says, "I've had one person I was convinced should get the job and gotten overruled."
In the past few years, as Southern ratcheted up its efforts to hire and promote more women and minorities, some IT professionals weren't so sure the best candidate always got the job. To help set the record straight, senior IT leaders opened up the process two years ago. Now they not only post job openings, they also send an announcement when they fill a position, explaining who was on the selection committee, what the selection criteria were, and how the chosen candidate met those criteria. "Employees love that we're doing that," says Blalock. "It creates more visibility." -S.O.
Two Steps Forward, Then There's Push-Back
When you meet Tanya Harvell, she seems born for management, oozing the kind of quiet poise that says, "I've got this," even when answering sensitive questions. Harvell, 32, grew up in Selma, Ala. Her father was a forklift driver. Her mother, who works for the local housing authority, has held a variety of jobs. Harvell was the first in her family to attend a four-year college.
Name: Tanya Harvell
Position: Systems Support Project Manager
Age: 32
Raised: Selma, Ala.
Education: BS, Electrical Engineering, University of Alabama; MBA, Georgia State University
Time at Southern Company: 9 years
After earning her degree in electrical engineering from the University of Alabama, Harvell turned down a job at Southern and went to the telecom company where she'd interned. She lasted a year. Harvell was going places; the company was not. "There weren't a lot of opportunities for growth," she says.
Harvell took a job in network engineering at Southern where she was the only woman and the only African-American. It didn't matter to her. In college, "my classes were predominantly white male," Harvell says. "I knew what I would be getting into going into engineering. You get used to it."
During her seven years in network and systems engineering, Harvell's responsibilities changed, but her status as the lone woman didn't. "After six months, they brought in a guy who was African-American," Harvell says. Not that it bothered her. "I was fortunate in that I worked with some guys that were open to training me as well as listening to my ideas."
Harvell, who got her MBA last July, is a newly minted manager (her title is systems support project manager). She's also been chosen for IT's leadership development program, created in 2004 to feed employees' desire for more career development. The program provides accelerated development opportunities and exposure to senior management.
Harvell's rise seems a sign of success for Southern's IT diversity and inclusion efforts. But not everyone sees things that way. "After we kicked off our leadership development program, word got out that if you weren't female or minority, you couldn't be in that group," recalls Blalock. "Which is not true." To correct misconceptions, Blalock's senior leadership team lets newly promoted workers include their pictures with job announcements.
But some minds are hard to change. "The older white males, they can feel excluded," acknowledges Harvell. "It wasn't just the leadership development program. If you hired someone new, and that person happened to be minority or female, they thought that was why they were hired." So Blalock took steps to make the hiring process less opaque. (For more on Southern's new, transparent hiring process, see our sidebar "Proving the Best Candidate Gets the Job.")
As for what Harvell thinks would make Southern's IT environment more diverse: Nearly nine years in, she's still a relative newbie. "What I would like to see—and we are working on it—is bringing in more people from the outside. Getting that diversity of thought would be good."
Anyone Can Be an Outsider
Mike Erickson's most memorable brush with "diversity" was his first day as IT leader at Plant Hatch, a Southern-operated nuclear plant longitudinally centered between Macon and Savannah and 30 miles south. It's officially located 10 miles north of Baxley, Ga.—population about 4,000—but many employees commute from Vidalia (famous for its sweet onions), more than twice Baxley's size and 20 minutes up the road. Erickson affectionately refers to the "metro" Bax­ley area as May­berry.
Name: Mike Erickson
Position: IT Support, Edwin I. Hatch Nuclear Plant
Age: 56
Raised: Son of Presbyterian minister who moved around a lot
Education: BS, Industrial Construction Management, Colorado State University
Time at Southern Company: 30.5 years
There was no love lost, however, when Erickson arrived at the plant eight years ago after more than two decades at Southern Nuclear and Southern Company Services. "I was the corporate guy. And corporate was the enemy," he says.
It was a lot like his first experience with the Southern subsidiary Alabama Power 30 years earlier. On a break from Colorado State University, he'd interned for six months at Alabama Power. But he didn't fit into the Birmingham scene. As a young white guy, he didn't look much different from his coworkers. But he felt different. "All everyone wanted to talk about was Alabama and Auburn football," he recalls. Erickson left, only to return to Southern a year later from California with a wife and a new appreciation for the stability of a Southern career.
Erickson, 56, can no longer plead outsider status, but he can sympathize. That's important because as a hiring manager he's eager to bring in fresh blood. Erickson has made some progress in his mini-diversity effort. An employee with 33 years of seniority works alongside his latest hire, two years out of school. One woman—a nondegreed specialist—has joined IT from another part of the plant. But to his dismay, he hasn't been able to hire minority candidates. "It's not like the Atlanta or Birmingham market," says Erickson. In a landscape dominated by onion fields, many would-be minority hires leave for school and don't return. "You have to import skilled, diverse candidates from other parts of the state or country," says Erickson. "And then once they're here, many of them tend to not hang around."
Nevertheless, the diverse group—such as it is—has been a boon. Erickson's small team often tackles nontraditional projects, like creating from scratch the Plant Hatch TV network, now on the air in all areas of the facility. "It's not IT work, but we designed it ourselves because we had a guy who had installed cable TV in Atlanta and another guy who was really passionate about home entertainment systems," says Erickson. As his wife, Ann, always says: "You bloom where you're planted."
"Each of us are God's creation," says Erickson, revealing his background as the son of a Presbyterian minister. "We have phenomenal breadth of experience—more than we realize," he continues. There are conflicts. But that's part of the process. "Pulling the diverse viewpoints into a discussion, we get a very valuable quality output."
What It Means to Fit In
The environment at Plant Hatch is different from the culture at Southern's headquarters. And headquarters has a different vibe than Gulf Power, another subsidiary five hours away in Pensacola, Fla.
"Other than when I'm in downtown Atlanta, I rarely see anyone from Southern Company," says Traynor, who commutes 20 miles from the western suburbs each day. "But when I was at Alabama Power, I couldn't go anywhere without seeing another Alabama Power employee—church, the mall. At Gulf Power, it's even more of a family environment. People don't just work together." Some folks like that. Others, like Rajeev Agarwal, may be more comfortable doing their jobs and going home.
Name: Rajeev Agarwal
Position: Senior Planning Analyst, Infrastructure Services, Planning and Administration
Age: 50
Raised: India
Education: Undergraduate degree in Electronics and Telecommunication, India
Time at Southern Company: 1 year
Agarwal started as a contractor in Southern's infrastructure services group last May, signing on as a full-time planning analyst in November. Agarwal likes to say he belongs "to everywhere," having grown up in India, moving every few years as a result of his father's government job.
Agarwal men have been engineers for as long as Agarwal can remember, and he got his first job with CMC International (later bought by the Tata Group). He stayed for 25 years, based in New Delhi until 2000 when he began working on U.S. projects for CMC Americas. Agarwal left Tata for Master Informatics—a company willing to sponsor him for his green card so he could stay in the United States while his children completed school. Then he moved to Synergis, which placed him at Southern. With his daughter in her teens, his son attending Georgia Tech, and Agarwal turning 50, Southern seemed as good a place as any to settle.
"I was a little bit, you know, hesitant about what would be the culture and everything," says Agarwal. CMC was full of ex-IBMers in India. Agarwal had worked for IBM at Master Informatics. "The things in my knowledge, processes I do, it's all IBM. I am more IBM than anybody," Agarwal says, with a smile.
Southern Company is not IBM.
"IBM gives you a very, very free hand. They are only interested in mainly work. Here is your assignment; here is your delivery date. That kind of thing," says Agarwal. "I don't see that here."
At Southern, there's much reference to "Southern Style," a written corporate code of conduct. "It covers a lot of how you should treat each other," explains Traynor, "A lot of people around here say, it's the way you shoulda been raised." Agarwal interprets it another way. "Here, people like to meet face-to-face more often," he says. "At IBM, I was on a project three months and never saw my senior project manager or the people working with me. Never saw them." Agarwal doesn't mind face time, as long as it doesn't slow things down.
In other ways, Southern isn't so different. "When I worked for IBM, people talked to me at a professional level. But when it came to personal talk, everybody was kind of in their own groups. I don't know if that was because they were more white males. I can't explain that. People generally stay in their own groups," says Agarwal. "I feel like I don't belong to that group sometimes."
Agarwal has met only a handful of Indians at Southern. "Two of them are in IT," he says. CIO Blalock, an army brat who attended eight elementary schools, three junior highs, and four high schools, knows what it's like to be the new arrival. She was also one of only three women in business school at Mercer University in 1984. "You feel a lot more a part of a place if you're not the only one of a certain kind there," she says.
But Southern IT hasn't had the best track record retaining new hires. Turnover for younger workers and employees with less than three years in IT is higher than the corporate average. Meanwhile, given workforce demographic trends, Blalock knows she may soon need to work harder to attract talent from abroad. To ease the transition for new employees—and, hopefully, hold on to them—Blalock and her senior management team are introducing a more thorough way to integrate new hires into the company culture that goes beyond the basic on-boarding process covered by corporate HR. They're assigning new hires a buddy in the same workgroup, holding quarterly orientation meetings for new IT employees and setting up "get to know you" meetings with key customers, management team members and other individuals the new employee will interact with on a regular basis.
The Young and the Restless
"I have an older spirit," says Zachery Byrd, who started as a software developer for Southern last year after earning his master's from Auburn University in eastern Alabama.
Name: Zachery Byrd
Position: Software Developer
Age: 27
Raised: Tallahassee, Ala.; Auburn, Ala.
Education: Undergraduate degree in Marketing, University of Alabama; MS, Information Systems, Auburn University
Time at Southern Company: 6 months
Spirit be damned, Byrd is young and talented and eager. (He's 27.) And if Blalock had a hundred more of him, she'd probably sleep better. But she's competing for young workers with the likes of Coca-Cola and international tech powerhouses like IBM.
Byrd, who is black, didn't plan to go into IT. He got his undergraduate degree in marketing, but couldn't picture him­self doing it for the rest of his life. When he finished his graduate work, he looked for a company with a good mix of people. His master's program "wasn't very diverse," he says. "It skewed male definitely, and more white male, in the graduate program."
He also wanted to do team-driven Web development. He interviewed at companies like Capgemini and Accenture. But the travel schedules were extreme and the workforce very young; he wanted to learn from older colleagues. At the Home Depot, he saw diversity, but fewer teams. "I felt my personality and the way I operate just fit in better here," he says. Southern's aging workforce offered another selling point: opportunity for promotion as employees retire.
Byrd can see himself at Southern in another five years—if the growth potential lives up to the pitch delivered when he was hired. "The problem is, right now, you can hit a certain level and it can be hard to move up."
Next-gen workers want to move up fast, says Blalock. "We may not be able to help them move up as fast as they can somewhere else. But if they want stability, we are an ideal place to be."
Now, Management Listens
On a seasonable and sunny Thursday in March, Blalock is headed downstairs to do one of her favorite things: "brag on" her people. It's an employee lunch in the Georgia Power auditorium. She'll present awards to her standouts.
But after the 200 or so IT workers finish their box lunches from the Southeast food-court staple Chick-fil-A, Blalock's also going to tackle employee complaints. She regularly reports on IT's ranking in the quarterly employee satisfaction survey (usually higher than the company overall). But last time around, employees asked to send in their verbatim compliments and criticism, not just check something off on a scale. So Blalock invited it. Then she combed through 90 pages of comments, looking for patterns.
Blalock reviews the results from center stage. Employees appreciated efforts at more open communication, like notes from Blalock's meetings with the senior leadership team. Crisis management, customer focus and professionalism got high marks. Complaints have persisted about new-hire on-boarding, which Blalock hopes the new processes her team has put in place will address. Employees also indicated concerns about assessments of managers, workloads, recruitment and employee development processes.
Blalock opens the floor to questions. There are only a few. What's going on with green IT? (We're doing great stuff, we just need to identify it as green.) What's the deal with the Microsoft contract renewal? (Microsoft wants to raise the value of the deal by 40 percent. Southern's pushing back.) How did things go after recent downtown Atlanta tornadoes? (Blalock raves about IT's response.)
"Nobody's got any more questions? Not even Hengameh?" Blalock teases from the stage. Hengameh Pourfakhr is a project manager, originally from Iran, who's been working at Southern for 18 years. Three tables back, Pourfakhr laughs but shakes her head no. "I love Hengameh, because she will always ask a question," Blalock says. "She'll ask the tough question that's on everyone's mind." Blalock speculates the close-mouthedness is because they're taping the lunch for regional subsidiaries to view.
These days employees have many opportunities to raise concerns. Blalock conducts small focus groups of randomly selected employees. Then there's the "Voice of IT" group, chartered in 2004. Short for Valuing Openness, Innovation, Communication and Employees, Voice is a group of employees from across IT who serve two-year tours as liaisons between their peers and senior leaders. Harvell, the new manager, was on the Voice team. During her tenure, they uncovered three areas in need of improvement: openness and candor, fairness in work distribution, and consistency and accountability in performance management.
The openness complaint still rears its head. Agarwal, the former contractor, says he has ideas about skills mapping to make better use of the talent at Southern. He brought it up to his manager. "I didn't find that conversation quite open," he says. "Here at Southern, things are more formal."
Conservative is how Blalock describes it. "It's one of biggest challenges we have. People don't feel they can share concerns openly without fear of retaliation. That's dangerous." It's not as bad as it used to be, says Traynor, who joined the company in 1984. "There were unwritten rules. If you wanted to move up, you needed to conform." Traynor was once pressured to shave off his mustache because it stood out. "If I had a new idea, it was often shut down quickly."
Today "there's a recognition that we don't want to shut down employees," he says. "You don't want to shut down the only female in a group. Or the only new employee." If you're going to spend so much time attracting and promoting a more diverse employee base, you shouldn't turn around and discourage diverse points of view, says Traynor. Blalock's team sent around a "terms of engagement" document to help Southern veterans navigate the new environment where respectful debate is encouraged.
There have been improvements. "I've been able to jump right in and get involved," says Kristy Mapps, who provides support for billing systems. "I've also been able to bring some ideas of new ways to do things." Mapps, who is black, hails from small-town Marshall, Texas. She spent six years in software development at Wal-Mart.
Name: Kristy Mapps
Position: Software Developer, Billings Systems Support
Age: 30
Raised: Marshall, Texas
Education: BS, Computer Information Systems, University of Louisiana, Monroe
Time at Southern Company: 5 months
The 29-year-old with an easy laugh once took up the 300-meter hurdle event in high school because no one else would. Just 5 feet 3 inches tall, she won the event her first time out and "the rest is history," says Mapps, who got a track scholarship for college. In six months at Southern, she's already identified two mentors, she says. "And my manager's been real good at trying to help me develop my goals."
Does Diversity Have an ROI?
Harvell says she's seen progress on the diversity front in her time at Southern. "When I'm sitting in meetings now I do see diversity," says Harvell. Not just in race and gender. She sees colleagues "with different backgrounds and different experiences," too.
The numbers that Blalock's leadership team tracks support Harvell's observation.
Development opportunities—12- to 18-month roles to prepare employees for career advancement—are up 380 percent since 2004. Last year—the first year Southern tracked these temporary assignments by race and gender—a third went to women and a quarter to minority candidates. White males currently make up 60 percent of Southern's IT group, yet 53 percent of promotions last year went to women and 27 percent went to minorities. And that's the idea: Opportunities for women and minorities to advance should be greater than their overall percentage in the workplace as Southern tries to catch up their representation in senior roles. Total population trends for females and minorities in technical and management ranks have been nearly flat during the last four years; IT leaders say those figures at least reflect good retention of female and minority employees.
"We are on a journey," says Blalock, and we've not reached the destination. And I don't know that we ever will."
Yet pinpointing the business impact of diversity remains difficult. Blalock points to improved scores on customer satisfaction surveys as evidence that her more inclusive workforce does a better job than the homogeneous IT shop of old.
"How do you measure a better decision?" wonders Traynor. "Ten years ago we weren't thinking about giving a broader voice to employees. Would we have made a better or worse decision about selecting that tool or whether to go forward on that project? I don't know. But my sense is that [today] we're far better off."